One thing is for sure if you try and manage your OKRs via spreadsheet, even if you're a ninja with macros, it will fast turn into a monster
The effort will soon outweigh the reward and either you'll give up, or others will opt out.  So what are your choices?
Most businesses and organisations don't have the resources or expertise to develop their own software.  So, with cost of access coming down across the board as more and more software is available via the web, it makes sense to look at what is out there and how it might help you manage your OKRs
Many business functions lend themselves to being managed via a system, e.g – finance functions have seen Sage and now Xero improve their speed, accuracy and efficiency.  Performance management, as a business activity, is a relative latecomer to the web-based software-as-a-service revolution (apps to you and me), but we are now starting to see a few systems emerge which can help you get organised and keep performance track in different ways.
I've helped clients set up and integrate three of the currently available systems so I'll take you through them.
15Five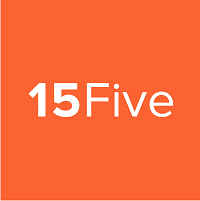 Outline – originally launched as an engagement app that runs pulse surveys and provides functions for feedback and recognition. Recently issued their first release of their OKR management function.
Pros
Very easy to use
Great visual linking of child to parent OKRs so showing which objectives impact strategic goals
Good to have the other "human" elements of performance (feedback & recognition) as system functions
Cons
Can't just get OKR management without the other functions so could be seen as expensive
No prioritisation of objectives possible yet, but that's coming I'm told
No roll up of scores from child OKRs to parent OKRs, but that's coming I'm told
Verdict – great place to start if you're embarking on your OKR journey
7Geese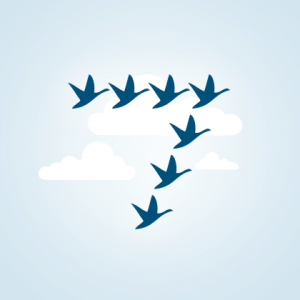 Outline – has been a performance management app from the start, but also with recognition and feedback functions too.  While still having a well designed and clear user interface, it is more comprehensive than 15Five currently meaning it has more functionality.  That means it takes a little longer to learn but if you already have OKRs in play, this could give you the headroom to scale up.
Pros
Clean and clear user interface
Will roll up results from child to parent OKRs so you can easily see how strategic goals are progressing
Maintains the cycle of performance conversations with agendas and records
Prompts check-ins for objectives and upcoming conversations
Can prioritise OKRs
Cons
Because it's richer in functionality, it will take you longer to learn
No pulse survey function, but coming in 2017
Verdict – a great option if you're already comfortable with OKRs and want to step up a gear as your own business grows in size and complexity
MyObjectives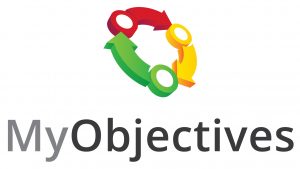 Outline – designed as an app to help drive team performance, MyObjectives will feel instantly familiar to those who know and love scorecards.  It takes score carding on a step through its customisation which allows you to define and measure the non-financials.  It's also differentiated by its "gamified" design which calculates points for forecasted and actual achievement (and also awards badges when milestones are reached).
Pros
Its "gamification" has motivational value if used in a business with the right cultural fit
Hugely customisable
Dashboard function provides a visual summary of current position
Has the ability to prioritise OKRs
Cons
Its scorecard structure won't appeal to all
Doesn't cover the "human" aspects of performance like feedback and recognition
Its customisation can be its undoing as it can feel like there is too much choice
Verdict – if you just want a system to help you manage OKRs then MyObjectives will do the trick
I'm a big believer in not adapting the way you work to fit with a system, rather it should be the other way around or else the tail really is wagging the dog.  However, until you have the budget to design your own, these three systems make good starting points for getting a grip on your OKRs.
Interested in being the first to receive There Be Giants' upcoming eBook on getting started with OKRs? Register your interest in the form below!